ULTRA LOONERS BLOG BY STEVE ★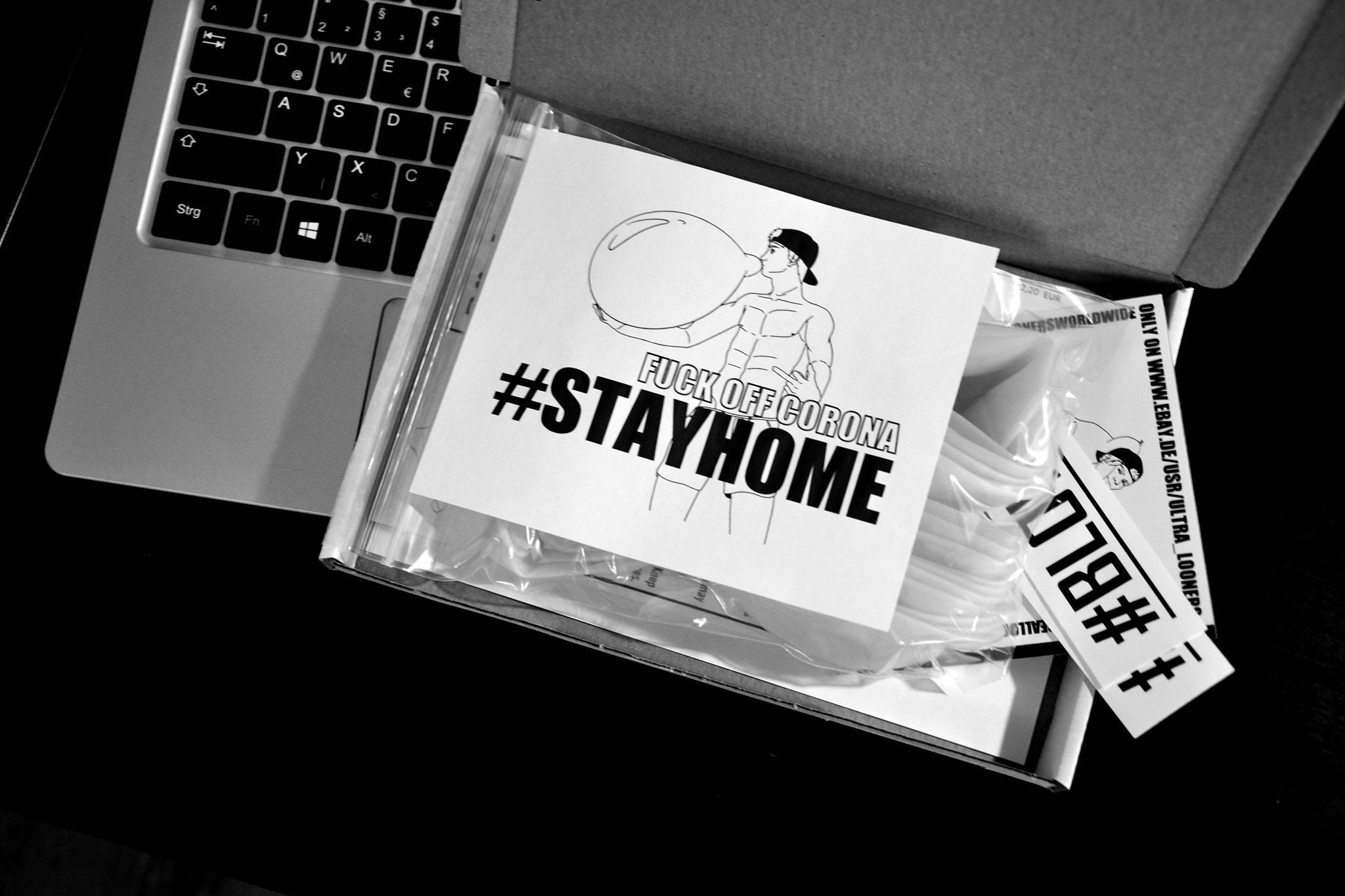 DUE TO THE CURRENT SITUATION 🌍😷
THE COVID-19 PANDEMIC AND PLENTY TIME @HOME
In January 2020, who would have thought about the world beeing a huge mess just two months later, which has not existed on this scale for decades. Shops, bars and clubs close, and public life stops immediately. Not only Germany, little by little, a large part of the world seems to shut down.


LOCKDOWN = HOMEOFFICE
BUT WHAT TO DO, WITH ALL THE SPARE TIME AT HOME? 🤔
I think in general, Germany should appreciate the fact that our "emergency short-time-working system" exists. You can stay away from the actual access without having to contact authorities yourself. Most people are safe from financial worrying that way.

But how to spend your time after finishing the video call with your colleagues?

As a looner, you initially thought of plenty free time at home, which you can use to deal with your balloon collection, create new content for social media, or finally implement long discussed plans, and meet your Looner buddy from the other side of the country.
Not only Poppers' meeting plans blew up in times of Corona virus, when the federal government issued a ban on contact with strangers who do not live within one household. You would not have been able to travel by public transport anyway, as air travel and long-distance bus travel have been put on hold indefinitely.
Now you had plenty of time for some balloon play, alone in your own home - At least if you live alone and aren't on a constant fear, to be disturbed by family or roommates, which can cause total loss of pleasure in larger loon sessions.
To be caught "IN FLAgranti" by uninitiated people within an ecstatic looning session, can be pretty embarassing, which kills any lust of balloon fun for the moment.

Therefore to me, a positive aspect among other was to leave my parents' house with 17 years and move into my own place.Looners who are plagued by a lack of privacy at home are therefore very pleased about the fact that the pandemic started in springtime, as warm temperatures still allow to escape into the green. If you found a remote place in the forest or in high grass, you should be able to have undisturbed fun with your balloons for a few hours. If you don't know a suitable place around your area, take a tour without balloons in advance to explore a handful of good places. If you come back with balloons, it's also much more relaxed to know where to go and have your peace.
Inhalte von Youtube werden aufgrund deiner aktuellen Cookie-Einstellungen nicht angezeigt. Klicke auf "Zustimmen & anzeigen", um zuzustimmen, dass die erforderlichen Daten an Youtube weitergeleitet werden, und den Inhalt anzusehen. Mehr dazu erfährst du in unserer Datenschutz. Du kannst deine Zustimmung jederzeit widerrufen. Gehe dazu einfach in deine eigenen Cookie-Einstellungen.
Zustimmen & anzeigen
"Even if you are undisturbed at home, an outdoor trip can be a nice change from the home atmosphere!"
BUT NOTICE:
When choosing the location, you should definitely take care not to settle in a nature & animal protection area in order to pop one balloon after another. In addition to the fact that wild animals can be driven out by loud bangs, there are fines that can be imposed if the local forester catches you. There shouldn't be a need to remind you that at the end of the session all garbage and leftover items will be taken away again. Latex balloons are made of natural rubber, but the forest floor, which offers all kinds of food for the animals, isn't the right place to dump them!



TIME AT HOME, ABOUND. 🏡
BUT SUDDENLY, YOUR MOTIVATION IS LOST?

What to do with all the free time at home? Actually, we ought to think of a dozen activities for which we never used to have time left before?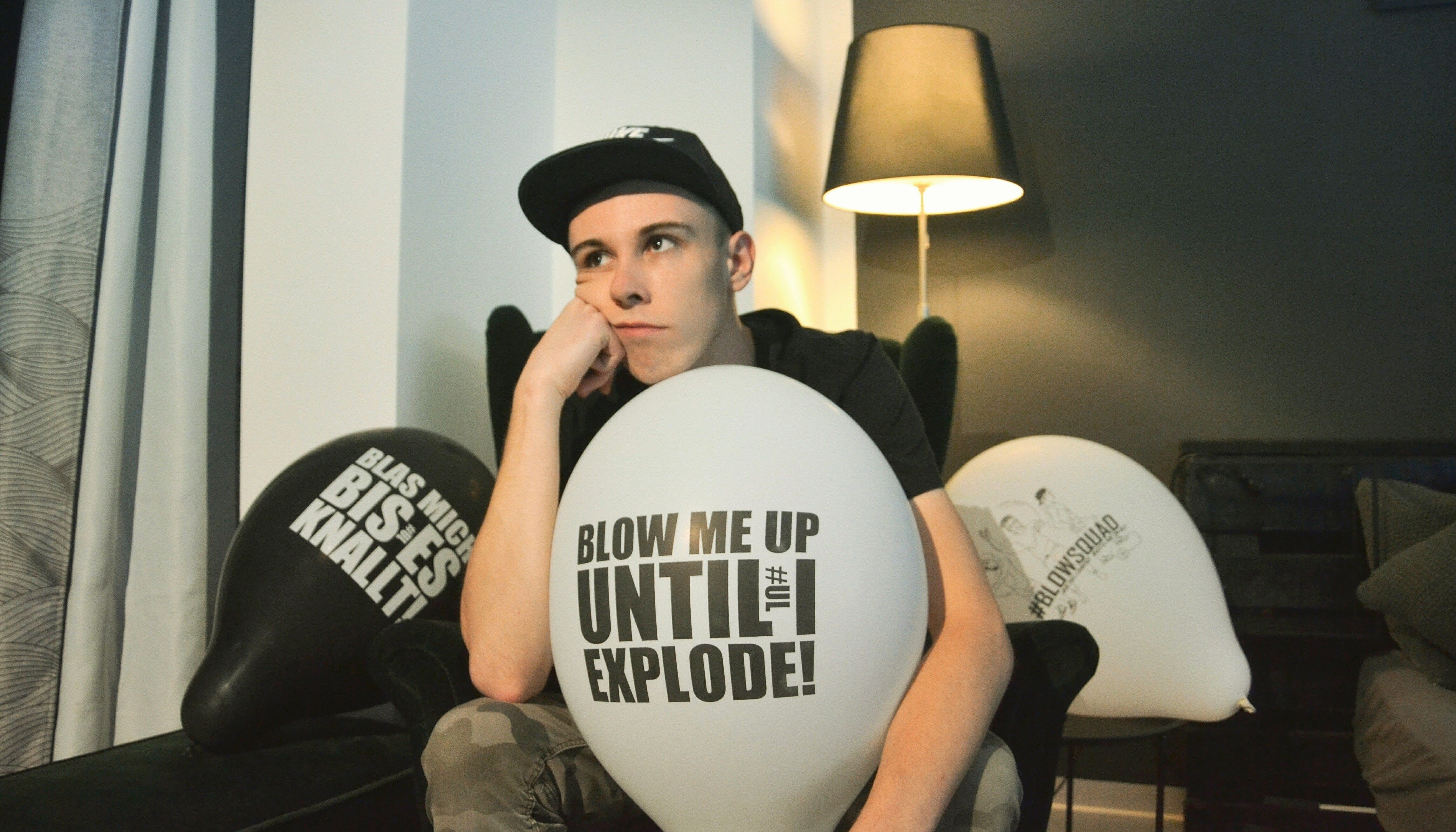 Finally. The tasks of the day are finished, the group chat room is offline and the new balloons that arrived yesterday are just waiting to be filled. Everything is actually ready for a few great hours, for which we never seemed to have enough time during a regular work week before.
But when you just started to play, you realize that it is not giving you the same pleasure as usual today.
Are you familiar with that?
It should be mentioned that every single person reacts different to certain situations, and there will certainly be some "Lucky Looners"
who do not recognize this feeling as a problem, because they just never had to deal with it yet! Congratulations to these people! I can tell you that I know this feeling very well myself and in the past, I have desperately blamed all sorts of wrong reasons for it without knowing the actual reason.
🥳 THE GOOD NEWS
I found out and accepted the reason for my occasional anti-motivation a few months ago. Do you want to know the reason?
Ultra Looners
Nope, no logo was inserted incorrectly here, in fact, the online shop, the associated social media platforms and last but not least, Ultra Looners as a brand (registered at the german DPMA) are in charge of the fact that compared to the past, my private Looner activities have decreased at least 60%, since UL was launched in February 2019.

How come, that the store and our newly created, unique media platform #ultraloonersworldwide for gays within the community can be blamed for this? Even though our Facebook, YouTube & Instagram followers can never get enough of new content?


IMAGINE YOURSELF:
You finished a long shift at your main work place, come home and are back to work, when preparing store orders of the last two days for shipping, which have to be sent out in the evening. Since, as in my case, close contact with the community is important to you, you click yourself through social media and see Looner content, as on the conveyor belt. Accordingly, you are in constant contact with the topic. It is foreseeable that you will develop a kind of "tolerance" for topic-related impressions.

Since I know why my private looner activities have decreased, I'm no longer cursing the day or evening on which I usually planned to inflate some nice, tight balloons for decoration. I simply accept it, and the balloons are blown up 3 days later!
👍 THE POSITIVE MESSAGE
How to find the reason for the lack of self-motivation in dealing with your balloons for yourself, can unfortunately only be answered less extensively, than for my case.

I think everyone should ask himselve of possible reasons, and eliminate possible causes. From my own experience, however, I also know that you shouldn't put yourself under unnecessary pressure, because you see no apparent reason for the lull. The origin of the problem is actually a nice thing, which you make yourself unpleasant - in the long term - with too much thinking.


In my opinion, it would not help either to force yourself to play with the balloons, but rather only worsen the situation. You also want to be in a good mood and have fun doing it.

If you have enough time, you don't have to postpone your project to the next or the day after next. If you notice that you don't feel like dealing with your balloons at all for the moment, put them aside in close proximity. If you would put them away completely, it is very likely that after a certain time, you will simply forget about your balloon fun plans, which doesn't solve the basic problem. After a while, you can turn your attention back to the balloons. If you still don't feel like starting something, it is probably not the right day or just the wrong time for it.

Don't let it get you down if it doesn't work right away.
The next Looner session will definitely come!


I HOPE YOU ENJOYED READING!
-Steve
WHO ARE WE?
Get to know us & inform yourself about the Ultra Looners team & our mission within the Looner Community!
ULTRA LOONERS BLOG BY STEVE ★
Copyright © 2020 Steve Looner /CEO